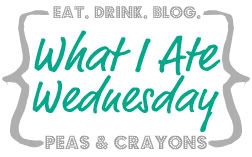 As of today, Maggie and I are five days into yoga teacher training! We are being taught and led, along with 7 others, by Tamsy Markham. Tamsy is the creative director and founder of High Street Yoga and Velvet Mill Yoga, in Westerly, Rhode Island and Stonington, Connecticut, respectively. We've been traipsing between the two studios, which are very close to each other despite the fact that they are in different states. I thought it would be fun to share what a day of yoga teacher training looks like, since we're loving it so much!
Monday, July 14: Day 3 of Yoga Teacher Training
7:30 AM: Wake up
7:45 AM: Pre-breakfast
I've been drinking a quarter cup of aloe juice each morning (you can buy the big bottle that I have from any Trader Joe's) with lemon juice and water. I feel like it's helped my whole digestive system feel better. I've also been taking krill oil pills that my mom sent.
8:00 AM: Breakfast
I had a cup of coffee with milk, and a muffin I'd made in Astoria with whatever was leftover in my cupboard before I moved out. I don't remember the ratios, since I made it up as I went, but I used all-purpose flour, brown rice flour, salt, baking powder, cocoa powder, eggs, coconut oil, water, apple cider vinegar, vanilla extract, seven nut & seed butter, ginger honey, cocoa nibs, chocolate chips and unsweetened coconut flakes. They turned out shockingly delicious and they weren't dry.
8:20 AM: Breakfast Part II
I had a second muffin in the car on the drive to the yoga studio. I wasn't too hungry but I knew we had a power yoga class coming up and that I would be hungry during that if I didn't eat more.
9:00 AM: Discussion / Session with Tamsy
We are studying Baptiste Power Vinyasa Yoga (read more about it here) and Tamsy began training with its founder, Baron Baptiste, directly in 2002. She is awesome and we're all learning so much!
10:00 – 11:15 AM: Hot Yoga
Of course we have to be sure to drink plenty of liquids! Throughout the day I drank about a third of this coconut water (so roughly 11 ounces).
I also drank a few bottles of water and one bottle of iced tea Maggie and I made by combining green tea, jasmine green tea, and peppermint tea. It was super refreshing!
11:30 AM: Snack #1
Maggie and I quickly wolfed down these fresh raspberries and blueberries, and dried, sweetened cranberries before our next discussion / session.
12:30 PM: Lunch
Lunch for us has been leftovers pretty much every day so far, which is great, since Maggie's mom has made us the most delicious and nutritious dinners each night! Today we had grilled vegetables (onion, bell pepper, zucchini, yellow squash) and a sausage over quinoa. The squash came from Maggie's mom's garden!