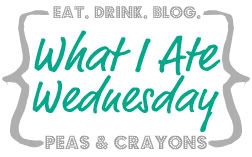 I started my day yesterday with a big iced coffee with stevia and almond milk. Lately I've been so tired, but I don't know why; maybe it has to do with being on a new schedule, or perhaps it's just my body readjusting to the weather in Hawaii.
About an hour later, after some errands, I made a smoothie with (right to left) nettle leaf tea, tart cherry juice, lemon juice, acai powder and green super food powder (not pictured: ice).
The smoothie tasted good but it didn't look pretty, and it actually had the consistency of juice.
Recently I ordered prickly pear extract with aloe, on Amazon. You take just a drop a couple of times a day. Prickly pear is a cactus that can lower blood glucose by decreasing the absorption of sugar in the stomach and intestine. Some researchers think that it might also decrease cholesterol levels, prevent hangovers, and kill viruses in the body. It also tastes good!