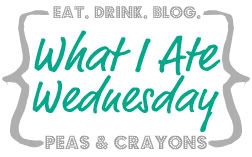 Part three of What I Ate Wednesday Yoga Teacher Training Edition! This day was from last week so I don't remember many details of what we did that day, but I do know that we've done 2-3 hours of yoga most days.
Breakfast: Coffee with milk and a fresh green juice that we made ourselves, with watermelon, pineapple, apple, kale, yellow squash (from the garden), cucumber (from the garden), mint (from the garden) and lime.
Snack: zucchini bread that Maggie's mom made with zucchini from her garden, so fresh and delicious! I remember I ate this after a yoga class.
Lunch: half an avocado with balsamic dressing.
Lunch: a quarter cup of oatmeal that I had left overnight with coconut milk, raisins, 7-nut & seed butter and pumpkin spice. I remember that after lunch we did more yoga…
Snack: Pineapple with li hing powder.