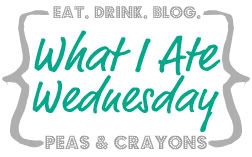 Guest post from my sister Lana:
Well Val is busy learning how to do amazing yoga things so I'm filling in this week (yay!). My stuff tends to be less healthy than hers, embarrassing, but here it goes! Due to the fact I just got a tooth operation I'm going to use one of my older Wednesdays, a day I had a barbecue with my friend Astra and her family!
Breakfast:
This year our mango tree seems to be working overtime; despite giving some to all my coworkers, my mom's coworkers, friends, and even random construction guys, we are drowning in mangoes. As a result I had fresh mango for breakfast – not hardly that I'm complaining.
Midday Deliciousness:
I was trying not to stuff myself so I could stay hungry for the barbecue; as a result I had a lollipop for lunch. It was a li hing mui lolly, which anyone from Hawaii knows is a delicious orange powder. Some guy on the beach was selling these (sounds sketchy, I know, but it's been a while and so far nothing suspicious has happened).
When we got home my mom made little lilikoi cocktails and we had those to chill out.