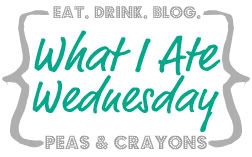 Here are some WIAW pictures from this summer that I forgot to post!
Breakfast: leftover donuts from Smorgasburg… not nutritious, but definitely tasty.
I had to take my car in to be fixed, and since it was going to take a few hours, I decided to run home and not wait at the dealership.
I even had time to go to a 75-minute vinyasa yoga class before running back to pick it up.
Snack: peanuts and dried cranberries.